Avaya IP Office Installation
IP Office Programming
Avaya Business Partner

Avaya IP Office Telephone Systems
Installation Programming Service Support Repair


IP Office 24 hour technical support service.
847.781.9475
IP Office R11.0 available NOW!


EMERGENCY SERVICE AVAILABLE
Technical remote phone support for Avaya phone systems available... [more]





Schaumburg, IL
(847) 781-9475
EMAIL



Onsite areas served:
Illinois Chicago area
Lower Wisconsin Milwaukee to Madison areas
Nationwide technical remote phone support
Avaya IP Office implementation

IP Office System Installation and Programming

847.781.9475
Always buy from an Authorized Avaya Business Partner and make sure your installation and / or service is done by a certified technician.

We have an Avaya Certified Solutions Specialist - ACSS - SME on staff who can help with your IP Office installation programming service support training and maintenance.


WHICH LEGACY PHONES will work on IP OFFICE?
IP Office Installation
We're an authorized Avaya Business Partner and Reseller, and we are certified to install, program, maintain, service and support the IP Office phone system.
From site survey to sales to preprogramming to installation to training to cutover to your phone line/Internet provider, come to Bishop Computer. We are Avaya IP Office installation experts.
A good installation of IP Office is implemented from a well laid out plan. Be wary of installers who are rushed. Especially those that don't want to provide training.
Site survey readiness check

Review alternatives to connecting IP Office

Decision: phone closet or data room/rack

Extending the "Demarc" to the IP Office

Is a switch "data" port available for the IP Office system, Voicemail Pro PC?

Will a VLAN be configured?

Is the Infrastructure, Core Switches QoS capable?

Is it ready for VoIP traffic? Network Assessment needs to be completed.

VPN, connect remote site(s) or users phones to the LAN.

Is your VPN appliance supported?

Voicemail: Embedded (Essential) vs VMPRo (Preferred) editions, what is right for you?

Phone Manager Pro (PNP) or One-X Portal?

SCN, are you thinking of how to connect your offices together, efficiently?
IP Office System Programming
IP Office Voicemail programming
Programming IP Office system
Programming IP Office Voicemail Pro
Programming IP Office Embedded Voicemail
Programming IP Office Call Flows
Programming IP Office VPN Phones

Diagnosing a problem
Be prepared for the most excellent phone system available to help your company grow!
Avaya IP Office Brochure
847-781-9475

SALES - INSTALLATION - PROGRAMMING - TRAINING
SUPPORT - SERVICE - MAINTENANCE - REMOTE SUPPORT
Bishop Computer provides technical remote service support (as well as onsite installation, programming, training, service & support in the Chicago to lower Wisconsin areas).
Installation
Diagnosing a problem on your IP Office system
Upgrading IP Office
Programming IP Office system & voicemail
IP Office Training
Network Infrastructure related to phones including QoS and VoIP
Authorized Certified Experienced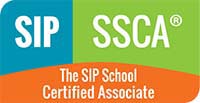 Microsoft is a registered trademark of Microsoft Corporation in the United States and other countries.
Avaya, Lucent, AT&T, IP Office, Definity, Partner, Merlin, Magix, Intuity and Audix are registered trademarks of Avaya, Lucent Technologies, and AT&T.