Avaya Definity System
Installation Programming Service Support Repair
IP Office Definity Merlin & Partner ACS 24 hour technical service support.
Avaya Business Partner
specializing in serving the Small to Medium Business arena.


IP Office 9.1 SP7 available NOW!
Definity support
Definity service
Definity programming
Definity phone support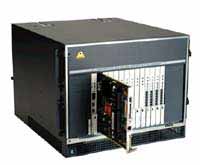 EMERGENCY SERVICE AVAILABLE
Technical remote phone support for Avaya phone systems available... [more]

Contracting & Subcontracting services for:
Avaya telephone systems
Cabling - copper & fiber

Wiring and Fiber Optic Installation for Voice and Data Networks

Schaumburg, IL
(847) 781-9475
EMAIL


Onsite areas served:
Illinois Chicago area
Lower Wisconsin Milwaukee to Madison areas
Avaya Definity Telephone Systems
Installation Programming Service Support Repair
How can we help you today?
24-HOUR EMERGENCY SERVICE AVAILABLE
847.781.9475
Definity
Definity BCS, Definity ECS, Definity CSI, Definity Prologix, Definity SI, Definity SCC, Definity MCC, Definity CMC, Definity G1, Definity G2, Definity G3 and more, have evolved into Communication Manager (CM) and now Aura which is Avaya's product for Enterprise solutions. These systems range from the small CMC cabinet that mounts on a wall to free standing and full size multi-shelf cabinets and to the current rack mount cabinets that take less space and power. Older Definity products may not have the IP capacity (Depending on Versions) but still house the platform to service large companies their telephony needs. Newer CM / Aura systems are IP based and support a range of new and legacy products.
The original Definity servers and switches can be enabled to use Communication Manager by adding a Media Server into a Definity switch. The Definity/Communication Manager has about 700 telephony features. The Definity servers prior to Communication Manager use a proprietary operating system called Oryx/Pecos. The Communication Manager powered systems now use Linux. The protocol that the Definity telephones connect the switch is called the Digital Communication Protocol or DCP. Other telephones that are used in other systems, like the Merlin or Partner use a different protocol than the Definity telephones. The newer Definity systems can be used with Communication Manager / Aura retains most of the features from the older models, but now it supports newer features such as IP Telephony, and mobility and unified messaging.
Bishop Computer provides telephone service support (as well as onsite service support in the Chicago & lower Wisconsin areas) for the older G3 type systems. We even provide technical phone support to other technicians throughout the U.S. via a nationwide service / maintenance organization. We've installed over 15 Definitys and 6 Communication Managers, and serviced many more.
We can help with:
Diagnosing a problem
Programming
Training
Microsoft is a registered trademark of Microsoft Corporation in the United States and other countries.
Avaya, Lucent, AT&T, IP Office, Definity, Partner, Merlin, Magix, Intuity and Audix are registered trademarks of Avaya, Lucent Technologies, and AT&T.